Stig Strand
Recruitment Guru
Send me a message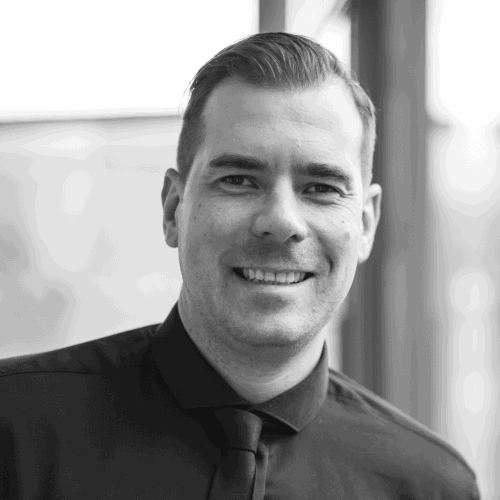 Recruitment Guru
Send me a message
related-posts
Latest blogs
Curve Digital create first console game for Gaumont's worldwide hit television series Narcos
Summary
Amiqus are proud to announce a recruitment partnership with Curve Digital, the fast-growing UK games publisher and recent winner of 2 MCV awards, Curve have now signed a deal with Gaumont, the oldest film company in the world and producer of Narcos, to produce a video game based on the Golden Globe and Emmy ® award-nominated television series.  Currently in production for season 4, Narcos chronicles the true-life rise to power of drug lords and the explosion of cocaine trafficking in the world. Narcos continues to grow in popularity around the world, with season 3 premiering as the most in-demand digital original in the U.S. and one of the top five worldwide according to Parrot Analytics. Available for viewing on the world's most popular streaming service, Netflix, the show is currently available in over 130 countries.  "Narcos is a fantastic license for us to work with," said Curve Digital MD Jason Perkins. "This critically acclaimed show from Gaumont lends itself perfectly to a video game execution and we're excited and proud to be bringing this to market." The Narcos game is being developed by Curve Digital's sister company, Kuju. Head of Studio Brynley Gibson offered: "We're looking forward to creating a game that matches the fantastic storyline and gritty action of the Netflix series. We're tremendously excited and have some amazing gameplay elements in the works that will please both fans of the show and gamers." If you wish to work on your favourite Netflix series get in touch today with either Stig Strand or Kim Hunt at curvestudios@amiqus.com The studio are exclusively partnered with Amiqus and have open roles in Design, Production, Art, Code and Animation at all levels
Read full article

Amiqus to sponsor the Twin Town Challenge 2018 for Special Effect
Summary
Twin towns, 100 cars, 1 amazing weekend! Amiqus are super-excited to be sponsoring this year's Twin Town Challenge event for Special Effect taking place on Spring Bank Holiday Weekend Friday 25-28 May 2018. What is the Twin Town Challenge? The Twin Town Challenge is a fun charity car rally. Teams buy a £500 banger and pimp their ride however they like. Then over Spring Bank Holiday weekend they take an epic road trip from Blenheim Palace in Oxfordshire to Witney's twin town, Le Touquet in northern France. Along the way there'll be fun events, challenges and the occasional lap of a circuit before the main event to help everyone get into the spirit and meet up with fellow Twin Towner rivals. It's guaranteed to be tremendous fun and includes rubbing shoulders with celebrities, stoking team rivalries and having great fun. The big jamboree is in Le Touquet itself, where our French compatriots throw a street party extravagaza - it's awesome! Expect live bands, fine French food and flowing drinks to help toast a successful trip for all! On return to Merry England, afternoon tea and an awards ceremony round off a fantastic, fun weekend. All in aid of a great cause and we can't wait, especially as we already have our very own Stig ;) Supporting a unique charity The Twin Town Challenge isn't just about a fun weekend. The primary objective is to raise money for a very brilliant charity: SpecialEffect. By using adaptive technology, they're bringing a new lease of life to people with physical disabilities through communication, creativity and video games. The one-to-one support that SpecialEffect provide is completely free. This ranges from the creation and loan of modified video game controllers, to the provision of eye-controlled computers for people with very severe disabilities. All of SpecialEffect's funding comes from donations and fundraising. SpecialEffect offer support to people of all ages and with a wide range of physical disabilities. They take the time to understand the needs of each individual and tailor their solutions, helping them to do the things that they want to do in the way that's easiest for them. To date the Twin Town Challenge has raised over £450,000 to support this fantastic cause and we hope that Twin Town 2018 will be the biggest yet!  
Read full article

Games Industry & Recruitment - Review of 2017
Summary
2017 has been another busy & successful year at Amiqus Here are a few of my thoughts on the highlights in the industry and recruitment over the past 12 months. Next Gen came of age The next gen console market is now fully mature and this means we've seen a real push in what the tech can achieve. The early life of new hardware is often characterized by tentative title releases, but in 2017 the developers have been in full swing with big budgets and ambitious titles, so we've had a glut of fantastic game experiences to immerse ourselves in. It's been an exciting year. In a booming market, proven monetization models and solid analytics mean that publishers and developers have had the confidence to commit to bigger budgets. This may have meant less 'surprise' hit games than previous years, but we've enjoyed spin offs and sequels of some brilliantly innovative semi-recent titles like The Room for example.   Game consoles – namely PS4 Pro and the Xbox One X - have lead the demand for higher resolution image technology. 4k TVs have now become mainstream in a growing number of consumer households during 2017, totaling almost 30% of all TV shipments during 2017. I've even treated myself to one which has been a real hit with the whole family, plus a great excuse to get a bit more gaming in & buy PSVR ;) Switch changed how, when and where to play Switch has also been a massive hit this year, shifting 10 million units since it's launch back in March. For our Ask Amiqus feature in the last Develop magazine Liz asked the devs what they'd be playing over the holidays and it was playing on Switch that came up more than any title. Switch has provided a decent level of gaming on the move and becoming the developer's choice is a ringing endorsement. For me, Switch is a great example of the role of the games industry not only to delight, inspire and entertain audiences but also to serve by offering game experiences that fit in to their players' lifestyle. A current favourite of mine is Golf Story, a real blast from the past Zelda days. More games as a service Echoing the flexibility in demand of Switch, 2017 has seen a continued emphasis on games as a service with live game operations often driving commercial strategy. As we've clearly seen in 2017, not every game gets the balance right first time for their audience but the beauty of this model is that changes can be made very quickly. Recruitment-wise we've seen a big investment in the teams behind digital distribution and monetization at all levels and from varied skills areas such as marketing, analytics, commercial balancing and technical operations.  Virtual Reality-check People often ask me whether VR will live up to the hype of a few years back and I've always believed that VR and AR will have a significant place in games but, it's an evolution process. I tend to agree with Brynley Gibson of Curve Digital who told me "2017 was going to be the year of AR and 2016 was going to be the year of VR. In 2016 when our lives didn't radically change people kicked back and called doom. But doom didn't happened, VR units continued to sell and interesting software appears on the market. So I think as an industry in 2017 we have been a bit calmer about AR, more realistic about its adoption levels and quality. It is better appreciated that it will take time for developers to learn how to create great software in these new mediums". Patrick O'Luanaigh from nDreams agrees "the VR market is growing slower than expected, so developers and publishers need to be smart about development budgets and the kinds of projects they make". Their new title Shooty Fruity looks tremendous fun.  This sustainable, steady progress is now paying dividends and over 'Black Friday' weekend the PlayStation VR became the number 1 selling product on Amazon in the UK, so price point has had a clear impact on uptake. From a recruitment perspective we've noticed that devs have been asking for VR industry experience in 2017, whereas this time last year many were happy with a strong interest. Tangible Growth Bigger studios have also been a feature of 2017. Until recently there have only been a handful of devs over 200 staff, but growth due to expansion, acquisition or investment activity has lead to an increase in the number of bigger players. I've also noticed that this year there's been a higher than typical amount of movement of strategic people at leadership level, particularly in these larger studios with several key industry figures taking on new career challenges. There have been some very bold moves lead from the top and it's been an interesting time. Although larger companies mean in-house recruitment teams, at Amiqus we've always enjoyed working side by side with our clients on role where they need us most – it's what we're best at :) All in all 2017 has been an exciting year for gamers, and recruitment has had some real hot spots in demand areas. Programmers with expertise in rendering are in higher demand than ever, followed closely by Technical Art where studios have had to cope with huge increases in pipelines to keep up with the graphical demands of the rich visual content. There's no sign of this slowing down in 2018. To 2018 and Beyond There's tonnes of stuff I'm excited about for 2018 and I've already got my flights booked for GDC and Gamescom. Tech-wise I can't wait to get my hands on Playstation Playlink and I'll also be keeping a close eye on more development around VR. Amiqus launched Putting the G into Gaming at the Future Games Summit recently and this will be a very high priority not just in 2018 but until the gender imbalance in games is a thing of the past. Of course we'll be looking to retain our TIGA Best Recruiter Award too. Finally I'm super-stoked to announce that Amiqus will be sponsoring Special Effect's Twin Town Challenge car event for the first time - it's going to be an absolute blast while raising money for a fantastic cause.  From Liz, the Amiqus team and myself I'd like to wish you all a Merry Christmas and a very Happy New Year!  
Read full article

Looking to grow your
career in recruitment?
Perhaps you're already successful in your recruitment career but thinking about a new challenge.
Or maybe you've had some experience of recruitment but are looking for a more supportive, quality-driven environment.
Whatever the case, now's your chance to take the next step. Come and work for us!
Tell me more