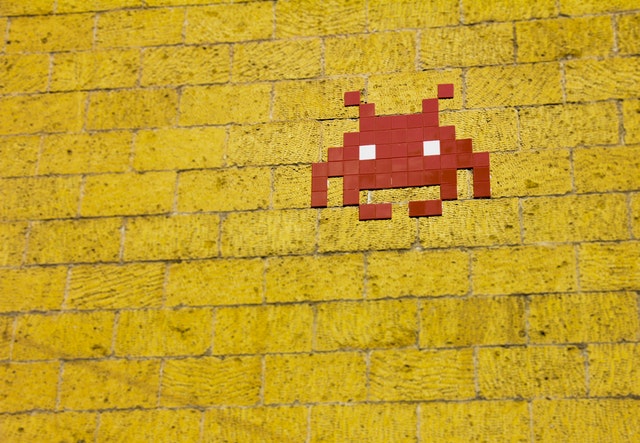 READY, PLAYER… LEARN! GAMES EDUCATION SUMMIT 2021
Summary
We're delighted to be involved once again with the Games Education Summit - https://thebgi.uk/2021/01/27/ready-player-learn-the-games-education-summit-returns-for-2021, a brilliant event that brings together studios and educators to discuss key issues facing the sector during the Covid pandemic and beyond. The virtual event takes place today (Wednesday March 31st) and tomorrow (Thursday April 1st) and is organised by the BGI. Our Business Manager Liz Prince will be joining representatives from industry partners such as Epic Games, Unity, Electric Square, Playground Games, Creative Assembly, Payload Studios, Dovetail Games, Sumo Digital, Ubisoft and nDreams, along with academics from the likes of Bournemouth University, University of Portsmouth, Abertay University, Priestley College, Coventry University, Staffordshire University and Norwich University of the Arts.  A whole host of other associated bodies are also taking part – such as Next Gen Skills Academy, AIM Group, BAME in Games, Out Making Games, Autistica Play and Into Games – and we're honoured to be joining them. Liz will be taking part in the opening session, The Great Debate, as well as moderating a panel on Hiring, Retaining and Developing Talent During the Pandemic. We're looking forward to two days of discussion and learning. Hope to see you there!
Read full article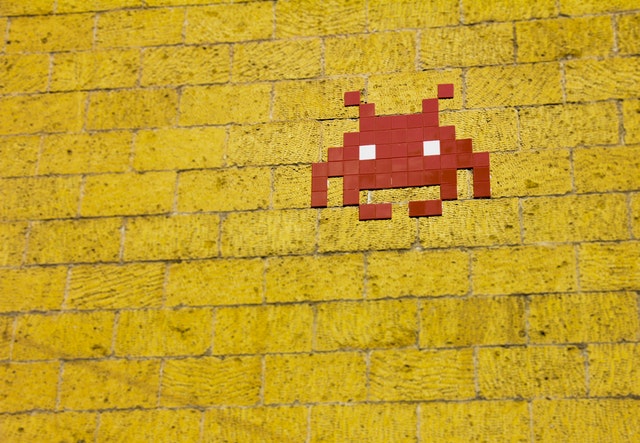 Amiqus heads to Interactive Futures
Summary
We're delighted to be involved in this week's Interactive Futures  event – a celebration of the talent and creativity of video game studios within the Leamington Spa region. https://interactive-futures.com  Today (February 16th) sees the conference focus on the industry itself and our Business Manager Liz Prince is taking part in a panel session which looks at the Challenges and Opportunities facing UK Development in 2021. The rest of the week, the spotlight will switch to talent and careers in video games, with dedicated sessions lined up for students, schoolchildren and their parents. On Wednesday Liz will chair a panel on Why There's A Career in Games for Everyone – Even if you don't like maths or science. And on Thursday she will chair a panel which will uncover What Skills and Qualifications are required for a Career in Games. The video games sector in the Leamington Spa region is the second largest in the UK outside of London and Slough & Heathrow and is home to some of the most respected studios around the world, including Codemasters, Mediatonic, NaturalMotion, Playground Games, SEGA Hardlight, Sumo Digital and more, plus a huge number of indie studios. Interactive Futures is hosted by the Coventry & Warwickshire Local Enterprise Partnership, Warwickshire Country Council and Warwick District Council.
Read full article

Come and chat to us at the REDI to Game Mixer at Develop:Brighton
Summary
An exciting diversity mixer is taking place at Develop:Brighton REDI to Game Mixer is an opportunity to celebrate and promote all the Representation, Equality, Diversity and Inclusion initiatives from various diversity groups, internal studio initiatives and charities working with the video games industry. Liz Prince will be there representing Amiqus so make sure you come along and say hello. The REDI to Game Mixer will be held on Wednesday 10th July, 3pm-5pm at the Hilton Brighton Metropole.  The REDI to Game Mixer will be a chance for industry professionals to meet organisations working in this space and share their much needed insight about how games development can be more diverse and inclusive, better representing the gamers we all create content for. There is so much amazing work being done by the various diversity groups, internal studio initiatives and charities to champion the EDI principles. REDI to Game Mixer aims to celebrate, promote and champion these groups, as well as encourage knowledge and skill sharing which will not only improve the industry, but also help it pillar another beacon of inclusion and diversity across the sector. Attendees will be invited to take part in various conversations hosted by a range of groups and organisations. They will also be asked to take part in the 'Start - Stop - Continue Wall', where people can post what behaviours need to be started, stopped and continued regarding REDI issues.  These outcomes will provide solid, tangible evidence of good and bad practice which can be fed back to the industry to help embed REDI principles every day, because if you stay REDI, you don't have to get REDI! Everyone who works in the industry is invited to join the conversation at the REDI to Game Mixer any time between 3pm and 5pm on Wednesday 10th July. The Mixer is being held on the floor above the expo area in the Hilton Brighton Metropole and free refreshments will be provided. Please note that anyone wishing to attend will need to register for a FREE Develop:Brighton Expo Pass.   
Read full article

Join us at the EGX Awards 2018
Summary
EGX, the UK's biggest video games event, is just around the corner and we're delighted to say that we'll be there!  The event takes place on the 20th to 23rd September at the NEC in Birmingham. Visitors will find the most anticipated console and PC games, including Assassin's Creed Odyssey, FIFA 19, and Super Mario Party, all playable weeks or months before they're released.  As well as getting their hands on games prior to release, visitors can look forward to presentations by game designers from world renowned studios, areas dedicated to e-sports, the opportunity to meet and chat with game creators, and that's just the start! Whether it's a chat about your career or if you're a studio thinking about hiring, Liz, Lee, Will and Si will be happy to chat – just pop us a message on Twitter when you're at the show and we'll grab the coffee. If you'd like to join us at the show, tickets are still available online. Those unable to attend can watch the official EGX Twitch stream or view the live YouTube stream during the show. We hope to see you there! 
Read full article

Amiqus to sponsor the Twin Town Challenge 2018 for Special Effect
Summary
Twin towns, 100 cars, 1 amazing weekend! Amiqus are super-excited to be sponsoring this year's Twin Town Challenge event for Special Effect taking place on Spring Bank Holiday Weekend Friday 25-28 May 2018. What is the Twin Town Challenge? The Twin Town Challenge is a fun charity car rally. Teams buy a £500 banger and pimp their ride however they like. Then over Spring Bank Holiday weekend they take an epic road trip from Blenheim Palace in Oxfordshire to Witney's twin town, Le Touquet in northern France. Along the way there'll be fun events, challenges and the occasional lap of a circuit before the main event to help everyone get into the spirit and meet up with fellow Twin Towner rivals. It's guaranteed to be tremendous fun and includes rubbing shoulders with celebrities, stoking team rivalries and having great fun. The big jamboree is in Le Touquet itself, where our French compatriots throw a street party extravagaza - it's awesome! Expect live bands, fine French food and flowing drinks to help toast a successful trip for all! On return to Merry England, afternoon tea and an awards ceremony round off a fantastic, fun weekend. All in aid of a great cause and we can't wait, especially as we already have our very own Stig ;) Supporting a unique charity The Twin Town Challenge isn't just about a fun weekend. The primary objective is to raise money for a very brilliant charity: SpecialEffect. By using adaptive technology, they're bringing a new lease of life to people with physical disabilities through communication, creativity and video games. The one-to-one support that SpecialEffect provide is completely free. This ranges from the creation and loan of modified video game controllers, to the provision of eye-controlled computers for people with very severe disabilities. All of SpecialEffect's funding comes from donations and fundraising. SpecialEffect offer support to people of all ages and with a wide range of physical disabilities. They take the time to understand the needs of each individual and tailor their solutions, helping them to do the things that they want to do in the way that's easiest for them. To date the Twin Town Challenge has raised over £450,000 to support this fantastic cause and we hope that Twin Town 2018 will be the biggest yet!  
Read full article

Amiqus win the TIGA Best Recruiter Award 2017
Summary
Team Amiqus are on cloud nine after picking up our 10th industry award. After an incredible Awards Ceremony at the V&A in the heart of London on Thursday night, Business Manager Liz Prince released this statement:- "We're absolutely delighted to win the TIGA Best Recruiter Award, thanks so much to everyone who voted for us. It's great for the team to be appreciated and to know that what we do is recognised by this fantastic industry. We'll continue to focus on supporting growth in Games including the attraction of women to the sector through our initiative 'Putting the G into Gaming'. Thanks once more for this award, it really does mean the world to us".  
Read full article

The Tentacle Collective returns at EGX 2017
Summary
Amiqus are once again super-excited to support the Tentacle Collective, coming to EGX this week.  When Payload – makers of the awesome TerraTech game - told us about this initiative we couldn't wait to get involved. The Tentacle Collective is an initiative focussed on enabling indies to be present at key industry events by hosting a stand and sharing the cost. What a fantastic idea! Supporting the Tentacle Collective this year at Rezzed, Insomnia, EGX and beyond was a no-brainer for us. As games recruitment specialists we're privileged to see many businesses take flight and we love to do whatever we can to support the industry's growth.  Apart from the amazing stand design (who doesn't want to hang out with a 15 foot octopus?) this initiative sums up the inclusive, supportive ethos we love about Payload and the games industry. The stand is chock-a-block with little known indies as well as some bigger names; everyone's welcome. Being on the stand and seeing such a variety of games and creators, some of whom might not otherwise be there, is great fun and extremely rewarding. This collective proves that studios can be both commercial and supportive of each other, leading to even more great games.  We're delighted and proud to be on board with the Tentacle Collective and we look forward to seeing many successes from this positive collaboration. Come and check it out at EXG next week. Check out this cool video below to find out more, and click here for the latest positions at Payload Studios. More about Payload Payload Studios is a British independent game studio founded by Russ Clarke to develop the ultimate exploration and combat game, TerraTech. Previously of London's Ideaworks mobile studio, Payload Studios founder Russ Clarke left London's Ideaworks mobile studio to go on his very own indie adventure in 2012. The end result was Payload Studios, with Russ pulling in his experience from working on beloved franchises like Metal Gear, Call of Duty, Resident Evil, Tomb Raider and Fable to create the first prototype for TerraTech. After spending some time working as a consultant he returned to the TerraTech prototype to turn his vision into a full blown indie project.  The game as it stands today started its life in late 2013 and has progressed rapidly – with the team also expanding at pace, now based in Kings Cross, London - moving through to a closed beta throughout the summer of 2014 and an open beta debut on Humble in November 2014. The game was then launched through Early Access on 6th February 2015, building on the mass of community feedback garnered over the course of the last few months. TerraTech TerraTech: The off-world adventure where you create to your heart's content and then set out to conquer all before you. Set amongst the stars, TerraTech - which picked up TIGA Awards for Best New IP from a Small Studio in 2014 and Best Action/Adventure game in 2015 - is the story of an Earth contending with an expanding population and environmental damage, with profit-driven multinational corporations leading the charge to seek out and colonise new planets. Available on Steam here. Your job is to lead that assault, building contraptions and vehicles out of an array of different parts – some scavenged from others – as you look to harvest resources from your new endless, alien home to send back to Earth. This means, as well as tracking down the planet's assets ahead of your rivals, you will also find yourself taking them on in direct combat, clearing the way for your fleet to dominate the off world. And with said battles come the spoils of war. New vehicle parts and weapons can be scavenged from other prospectors or built from the minerals and resources you find, and by researching new technologies or buying new blueprints you can further boost your fleet's capabilities. TerraTech is fundamentally an exploration and combat game. Procedurally generated worlds and an almost limitless array of vehicle design and customisation make for a unique experience for every play through. Make your vehicles as big, small, powerful, useful or just plain crazy as you like – the choice is yours. Ally yourself with one corporation and rise through the ranks to profit and glory, or hedge your bets and cherry-pick from a range of them, accessing powerful new technologies but risking more of your cash reserves to support their different energy sources.  
Read full article