Mental Health Awareness Week - Make Time to Talk
Summary
As restrictions continue to ease and we look forward to a return to more of the things we love, it may feel like the worst is over. Experts however are warning of a mental health pandemic, the longer lasting outcome of our experience of COVID-19 and it's easy to understand why. Our mental health has never faced the pressure and strain it has in the last year and while there have been some really inspirational moves from employers to support the mental health of their teams during the pandemic, we're now facing longer term stresses that we have to prepare for. Making time to talk has never been more important. The time to embrace those impactful, courageous and difficult conversations is now, to safeguard the wellbeing of our people in the future. - Make time to talk:  Take time to discuss the pressures peers and teams are facing. People need to be listened to, no matter how hard it can be to hear it - Focus on humility: Use good role models in senior positions who are able to talk about mental wellbeing with a sense of vulnerability and humility. Opening up a conversation that encourages people to talk – including sharing personal experiences from managers – will be crucial in helping staff cope in the modern world - Get your people involved: Empower staff to take action themselves. Maybe look at appointing some Mental Health Ambassadors who are accessible to anyone looking to talk about their struggles in and out of work - Train your managers to have empowering conversations: Managers are facing a new challenge themselves. Providing training to help them have impactful discussions delivered with confidence and compassion can help tackle the mental health pandemic. Have trained mental wellness ambassadors work with managers regularly to develop this skill - Take a global viewpoint with a regional approach: Be considerate about the fact that there are regional differences in terms of pandemic restrictions, so the mental health support needed will vary across geographies. Approaches to how mental health is talked about and normalised needs to be adapted across demographics and cultures as well, so avoid a 'one-size-fits-all' approach If you need to talk, please reach out. In the games industry we have the brilliant Safe In Our World https://safeinourworld.org mental health initiative, which can provide resources and help.
Read full article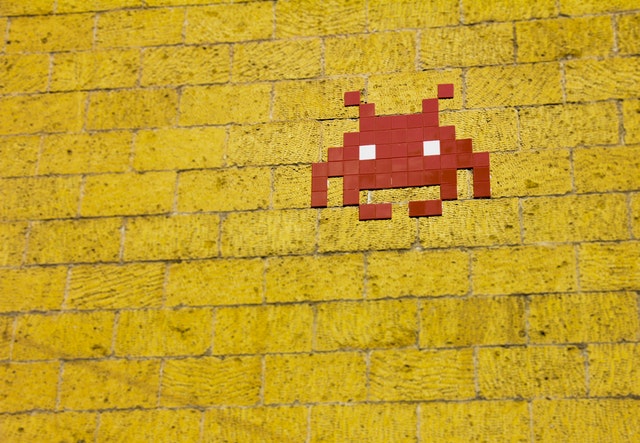 READY, PLAYER… LEARN! GAMES EDUCATION SUMMIT 2021
Summary
We're delighted to be involved once again with the Games Education Summit - https://thebgi.uk/2021/01/27/ready-player-learn-the-games-education-summit-returns-for-2021, a brilliant event that brings together studios and educators to discuss key issues facing the sector during the Covid pandemic and beyond. The virtual event takes place today (Wednesday March 31st) and tomorrow (Thursday April 1st) and is organised by the BGI. Our Business Manager Liz Prince will be joining representatives from industry partners such as Epic Games, Unity, Electric Square, Playground Games, Creative Assembly, Payload Studios, Dovetail Games, Sumo Digital, Ubisoft and nDreams, along with academics from the likes of Bournemouth University, University of Portsmouth, Abertay University, Priestley College, Coventry University, Staffordshire University and Norwich University of the Arts.  A whole host of other associated bodies are also taking part – such as Next Gen Skills Academy, AIM Group, BAME in Games, Out Making Games, Autistica Play and Into Games – and we're honoured to be joining them. Liz will be taking part in the opening session, The Great Debate, as well as moderating a panel on Hiring, Retaining and Developing Talent During the Pandemic. We're looking forward to two days of discussion and learning. Hope to see you there!
Read full article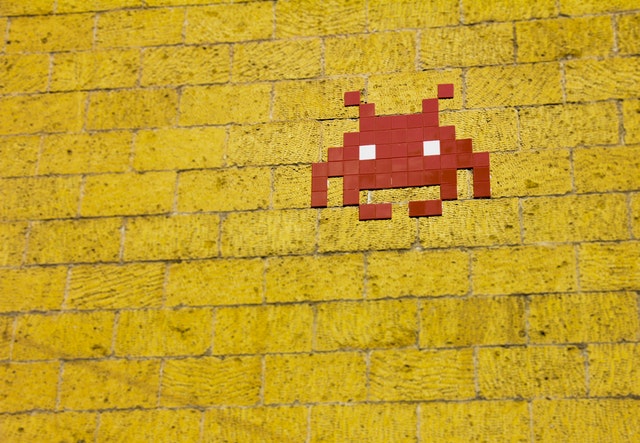 Amiqus heads to Interactive Futures
Summary
We're delighted to be involved in this week's Interactive Futures  event – a celebration of the talent and creativity of video game studios within the Leamington Spa region. https://interactive-futures.com  Today (February 16th) sees the conference focus on the industry itself and our Business Manager Liz Prince is taking part in a panel session which looks at the Challenges and Opportunities facing UK Development in 2021. The rest of the week, the spotlight will switch to talent and careers in video games, with dedicated sessions lined up for students, schoolchildren and their parents. On Wednesday Liz will chair a panel on Why There's A Career in Games for Everyone – Even if you don't like maths or science. And on Thursday she will chair a panel which will uncover What Skills and Qualifications are required for a Career in Games. The video games sector in the Leamington Spa region is the second largest in the UK outside of London and Slough & Heathrow and is home to some of the most respected studios around the world, including Codemasters, Mediatonic, NaturalMotion, Playground Games, SEGA Hardlight, Sumo Digital and more, plus a huge number of indie studios. Interactive Futures is hosted by the Coventry & Warwickshire Local Enterprise Partnership, Warwickshire Country Council and Warwick District Council.
Read full article


Get Smart about PLAY
Summary
Ukie launches Get Smart about PLAY Get Smart about PLAY is a campaign that seeks to encourage parents and care givers to use tools on devices to help manage spend, screen time and access to content. The campaign, which is being fronted by former footballer and TV pundit Rio Ferdinand, will do so with the help of their PLAY code which stands for: P - Play with your kids.Understand what they play and why. L - Learn about family controls. Visit www.askaboutgames.com for simple guides. A - Ask what your kids think. Discuss ground rules before setting restrictions. Y - Set restrictions that work for your family. The aim of the campaign is to empower care givers to manage play in the way that works for their families, as well as demonstrating that as an industry we take our responsibility to all our players seriously. The campaign launched today and there will be activities running throughout the year. Visit www.askaboutgames.com to find out more.
Read full article
Ask Amiqus: Most attractive programme languages
Summary
"I work with at least two different languages in my current studio, but more and more I'm feeling I would need to learn more to make the next step in my career." If creativity is the beating heart of the games industry, then technology is its lifeblood and the ability to code continues to be a mainstay of the most desirable skills when a games studio is looking to hire. Without the contribution of the programmers there is no game, so from the array of software options what are some of the most desirable languages game developers choose and why? Even as we move through the fourth decade of games software development, the number one skill continues to be the 35+ year old language of C++. The majority of console and PC games still fundamentally rely on C++ and critically it underpins the most complex and demanding game engines available, such as Unreal. "Basically, nothing that can handle complexity runs as fast as C++" says Bjarne Stroustrup, creator of C++ back in 1979. Why has it not been usurped since then? Arguably the results that can be achieved with C++ have never been bettered.  One of the beauties of C++ is that it is flexible, enabling you to write additional features in to an existing engine, game or tool-set at the lowest level. This provides the flexibility of a high-level language with the power, efficiency and level of control more associated with low-level languages such as assembly. As a core object oriented language, C++ has the power to apply hugely complex programming demands balanced with more efficiency and speed than any other high-level OOP language out there. It's a win-win and these features make developers with C++ skills enormously attractive to hire.  The power of C++ is not without price and mastery is highly aspirational If you're not familiar with it, getting started in C++ can seem like an uphill climb - the power of C++ is not without price and mastery is highly aspirational. When making career choices it's worth bearing in mind that some languages are easier than others.  Being so intricate it's challenging, no low-level systems are handled for you and the kaleidoscope of possibilities means precision is key. One benefit of learning C++ however is that many other languages follow similar principles, so once these skills are mastered transferring skills to other languages can feel much easier. C++ is not alone however, C# has continued to rise in demand from employers. Born of the same object oriented principles, inspired by the C and C++ family tree, C# began as Microsoft's simple, modern, general purpose language for the .Net framework. When it comes to online and cloud technology, the presence of C++ and C# are pretty evenly matched, with the likes of Microsoft Azure utilising the agility and speed of its home language C#. Over the last few years demand for C# has grown exponentially as the basis of the Unity game engine. Unity combines the power to create games and critically, to take them cross-platform, uniting game development for PC, consoles, mobile devices and websites alike. You can play, preview, edit, test and debug your game with rapid iteration, and this comprehensive list of features makes Unity very attractive to game developers. It is capable of creating physically-based visual features with rich and immersive visual content and although it is yet to match the full power of C++, C# within Unity has become extremely attractive when hiring today. Not least because it is still relatively new so experienced developers are harder to find.  Python has gained momentum because of its universality across staple tools and packages such as Max, Maya and Blender. It's lighter and more readable syntax makes it much easier to pick up than the deeper languages and nimble scalability increases its usefulness for large and small scale development. Different developers will be attracted to different skills depending on their choices of mobile strategy Alongside the demand for cross-platform skills we also see studios opting for native mobile development specific to a given mobile platform, primarily Objective C for iOS and Java for Android. Native development requires unique expertise for that device and the benefit is that the full potential of the platform can be reached, driving greater user experience through larger and faster capabilities. On the non-native side, also attractive in mobile, are HTML5 skills for apps using standard web technologies which creates cross-platform mobile applications that work on multiple devices. These hybrid apps and games using an SDK are typically cheaper and faster to create than native. Different developers will be attracted to different skills depending on their choices of mobile strategy, so there isn't a one-size-fits-all. As you might expect from the aforementioned, C++ can also be utilised for mobile development. This is a common denominator enabling reuse of core code to port across platforms. Due to the high skills demanded within the industry getting in at entry-level can be a challenge and it's no secret that software development requires a rigorous set of competencies. Most developers look for graduates with at least a 2:1 or a 1st Class degree and the deeper and more mathematical the computing aspect the higher the demand. However a good piece of advice is to keep focused on your capabilities and play not only to your strengths, but also what you enjoy. Experience and demonstration is always of huge value to the industry with or without a degree and cross training into new languages can make you more widely desirable, in particular within a smaller studio where the variety of tasks can be greater. The alternative to generalist skills is to consider not only your languages of choice but also a programming specialism.  If in your current role you are already working with one of the most in-demand programming languages our advice is to keep evolving techniques, share your ideas and learn from other developers in the games community. There's nothing to stop you from learning other languages in your spare time and knowing the emerging languages in the industry will help to keep you current. If you're worried about not having the most desirable skills then it's up to you to ask for some training, to learn what you can to produce personal projects that demonstrate you can cross into other languages with ease. The key is to always stay open-minded to learning new things and to keep in touch with what's going on in the wider industry as well as what's happening within your own studio. Are you interested in learning new languages in a programmer job? Amiqus are experts in games recruitment and we want to use our industry knowledge to help you find a role that you love, whether that's in programming, animation or art. If our current jobs aren't exactly what you're looking for then sign up to our job alerts. Browse jobs by skill: C# jobs C++ jobs Core Tech Programmer jobs Engine Programmer jobs Gameplay Programmer jobs Graphics Programmer jobs UI Programmer jobs
Read full article

Come and chat to us at the REDI to Game Mixer at Develop:Brighton
Summary
An exciting diversity mixer is taking place at Develop:Brighton REDI to Game Mixer is an opportunity to celebrate and promote all the Representation, Equality, Diversity and Inclusion initiatives from various diversity groups, internal studio initiatives and charities working with the video games industry. Liz Prince will be there representing Amiqus so make sure you come along and say hello. The REDI to Game Mixer will be held on Wednesday 10th July, 3pm-5pm at the Hilton Brighton Metropole.  The REDI to Game Mixer will be a chance for industry professionals to meet organisations working in this space and share their much needed insight about how games development can be more diverse and inclusive, better representing the gamers we all create content for. There is so much amazing work being done by the various diversity groups, internal studio initiatives and charities to champion the EDI principles. REDI to Game Mixer aims to celebrate, promote and champion these groups, as well as encourage knowledge and skill sharing which will not only improve the industry, but also help it pillar another beacon of inclusion and diversity across the sector. Attendees will be invited to take part in various conversations hosted by a range of groups and organisations. They will also be asked to take part in the 'Start - Stop - Continue Wall', where people can post what behaviours need to be started, stopped and continued regarding REDI issues.  These outcomes will provide solid, tangible evidence of good and bad practice which can be fed back to the industry to help embed REDI principles every day, because if you stay REDI, you don't have to get REDI! Everyone who works in the industry is invited to join the conversation at the REDI to Game Mixer any time between 3pm and 5pm on Wednesday 10th July. The Mixer is being held on the floor above the expo area in the Hilton Brighton Metropole and free refreshments will be provided. Please note that anyone wishing to attend will need to register for a FREE Develop:Brighton Expo Pass.   
Read full article

Let's Celebrate the Game-Changers
Summary
How can we help drive positive change in the gaming industry? One sure-fire way is to showcase the companies leading the way when it comes to employer excellence.That's why, at Amiqus, we're extremely proud to be putting our weight behind one of the biggest best practice events in the industry, as headline sponsor of the 2018 Best Places to Work Awards. This year's event promises to be bigger and better than ever and will celebrate everything the gaming sector is doing right when it comes to diversity, corporate social responsibility, leadership, training and employee wellbeing. We need to be shouting about these things and Best Places provides us with the perfect platform. Far more than just an awards ceremony, the Best Places to Work event is focused on enabling improvement and sharing the success formulas of exemplar companies, so that others can learn from them and become better employers. Winners receive a prestigious Best Places badge but runners-up benefit too – they can access a free report on any issues picked up during the judging process, to aid development and improvement. Events like Best Places to Work shine a vital spotlight on our industry – illuminating the incredible work many in the sector are doing to enhance the employee experience. This year's awards ceremony takes place on Friday, October 12th in London and anyone who's serious about attracting and retaining talent will be there. Besides anything else, it's a fantastic opportunity to network. So let's get together and celebrate the game-changers – because their success is helping the industry thrive.
Read full article


WE'RE TIGA AWARDS FINALISTS – IN 4 CATEGORIES – WHAT A YEAR!
Summary
We are delighted to have been included as finalists in four of the TIGA Awards categories this year – Best Recruitment Agency, Best Education Initiative & Talent Development, Best Services Provider and the Diversity Award. It's super exciting to be recognised for not only our core recruitment business but for the pro bono work we're giving back to the industry. We are incredibly grateful to everyone at TIGA, and the judging panel, for considering us for these shortlist places. It's such an endorsement of the fantastic team we have here at Amiqus, I can't thank them enough for making our business what it is, and to our clients for their fantastic support. 2018 has been an incredible year for us so far, with a big focus on our G Into Gaming campaign, aimed at addressing the gender imbalance in the games development sector, where just 20 per cent of staff are women. The initiative has seen us actively target female programmers outside of the industry via a high profile and super-targeted LinkedIn campaign. Promoting video games as a fun, but inclusive, industry sector. We've already seen strong results from this work but there's more to do!Elsewhere, we continue to support early career development and education, speaking to undergrads on relevant courses about how to present themselves to employers, how to demonstrate their portfolios and more. We are again speaking at Staffordshire University and Abertay University next month, providing free advice and guidance to students. It's great to meet the future of the industry.We're looking forward to seeing everyone at the TIGA Awards on 1st November. Good luck to everyone who's been nominated – such fantastic talent. We'll raise a glass with you all!
Read full article

Join us at the EGX Awards 2018
Summary
EGX, the UK's biggest video games event, is just around the corner and we're delighted to say that we'll be there!  The event takes place on the 20th to 23rd September at the NEC in Birmingham. Visitors will find the most anticipated console and PC games, including Assassin's Creed Odyssey, FIFA 19, and Super Mario Party, all playable weeks or months before they're released.  As well as getting their hands on games prior to release, visitors can look forward to presentations by game designers from world renowned studios, areas dedicated to e-sports, the opportunity to meet and chat with game creators, and that's just the start! Whether it's a chat about your career or if you're a studio thinking about hiring, Liz, Lee, Will and Si will be happy to chat – just pop us a message on Twitter when you're at the show and we'll grab the coffee. If you'd like to join us at the show, tickets are still available online. Those unable to attend can watch the official EGX Twitch stream or view the live YouTube stream during the show. We hope to see you there! 
Read full article