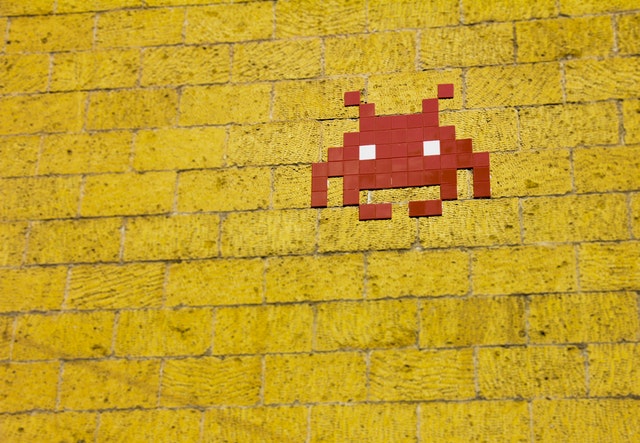 Career 1-2-1
Summary
Your skills are in demand right now - is it time to consider your options? After the past year, it's definitely time to reflect and look forward. The employment landscape has changed, and we can help you to navigate the new normal, to create the ideal role that matches your ambition and the lifestyle you want.Get in touch for a Career 1-2-1 with one of our team. Even if you're not thinking of a move right now, we can help you to shape your next role for whenever you're ready.  You're in control of your career, we're here to look after every detail for you. Email hello@amiqus.com - subject line Career 1-2-1 and we'll be in touch to arrange a call. 
Read full article


THIS IS WHAT I #CHOOSETOCHALLENGE
Summary
The theme of this year's International Women's Day is #ChooseToChallenge. In the words of the organisation behind this brilliant initiative, a challenged world is an alert world. In the context of gender bias and inequality, it's important for us all to continually challenge behaviour and attitudes that are unhelpful and potentially damaging to our collective effort in creating a more inclusive and welcoming environment for women. To anyone who is experiencing any kind of harassment, the #ChooseToChallenge message couldn't be more appropriate. But for anyone – male or female - witnessing it in their workplace, the message is just as important, if not more so. If we are to create safe, welcoming environments for female talent within the games industry, it is the responsibility of every single person working in the business to step up, support co-workers – and continue to challenge. For my part, I want to call out and highlight some behaviours that perhaps people don't always think are a problem, things that can make women feel uncomfortable and we don't always know what to do. How should we react? I'm talking about things like the tone of emails to women, how they're addressed – things that may be considered 'small' or insignificant, but that actually have a cumulative impact on overall attitudes to women in the workplace (and elsewhere). If you're aware of the Everyday Sexism Project that was launched by writer Laura Bates a few years back, you'll understand what I mean. The initiative aimed to raise awareness of the things that happen to women every day including those things that have become normalised, small things – micro-behaviours, if you like – that serve to undermine women and young girls. From supermarkets having separate sections for boys' and girls' toys and pink razors being sold for 'ladies'; to professional women being on the receiving end of 'mansplaining' in the workplace – the campaign has made huge strides in highlighting what is unacceptable in today's modern society. But, while the supermarkets and fashion stores have mostly reconsidered their strategies, there are still many examples of 'everyday sexism' we see in the workplace, all the time. And I can give you recent real-life examples experienced by two women in our team. Our work as recruiters means that we spend a lot of time connecting and communicating with people via LinkedIn. A recent exchange between one of our team and a potential candidate saw him telling her she "has a beautiful name", with the message becoming increasingly flirtatious (from his side) thereafter - and resulting in him trying to follow her on Instagram (her personal account). Another member of our team was told by a potential candidate that he'd taken all morning to draw a picture of her from her LinkedIn profile – and had loved spending the few hours looking at her..We are supposed to find it funny and flattering – if we don't we are uptight and rude...Neither of these incidents caused direct harm but are they appropriate ways to talk to a recruitment professional? Absolutely not. Would they have happened to a male colleague, I suspect not. It shouldn't be up to a woman in the Games industry to highlight this sort of behaviour as unacceptable, it should be understood by everyone. Within the games industry – as in the rest of the workplace, and society in general – we must #ChooseToChallenge all attitudes and behaviours that undermine women and young girls. Of course, we continue to stand firm and united in condemning and fighting injustices and wrong doings when it comes to serious incidents of bullying, sexual harassment and inequality in the workplace. But I also #ChooseToChallenge the 'everyday sexism' that continues to blight our industry and beyond. I urge everyone to do the same – and make it an ongoing consideration of the way that we communicate and act towards women. Because eliminating these 'small' things really will make a BIG difference…
Read full article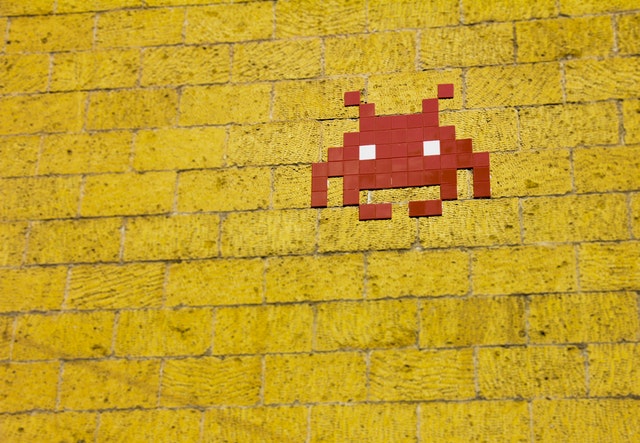 Amiqus heads to Interactive Futures
Summary
We're delighted to be involved in this week's Interactive Futures  event – a celebration of the talent and creativity of video game studios within the Leamington Spa region. https://interactive-futures.com  Today (February 16th) sees the conference focus on the industry itself and our Business Manager Liz Prince is taking part in a panel session which looks at the Challenges and Opportunities facing UK Development in 2021. The rest of the week, the spotlight will switch to talent and careers in video games, with dedicated sessions lined up for students, schoolchildren and their parents. On Wednesday Liz will chair a panel on Why There's A Career in Games for Everyone – Even if you don't like maths or science. And on Thursday she will chair a panel which will uncover What Skills and Qualifications are required for a Career in Games. The video games sector in the Leamington Spa region is the second largest in the UK outside of London and Slough & Heathrow and is home to some of the most respected studios around the world, including Codemasters, Mediatonic, NaturalMotion, Playground Games, SEGA Hardlight, Sumo Digital and more, plus a huge number of indie studios. Interactive Futures is hosted by the Coventry & Warwickshire Local Enterprise Partnership, Warwickshire Country Council and Warwick District Council.
Read full article


Get Smart about PLAY
Summary
Ukie launches Get Smart about PLAY Get Smart about PLAY is a campaign that seeks to encourage parents and care givers to use tools on devices to help manage spend, screen time and access to content. The campaign, which is being fronted by former footballer and TV pundit Rio Ferdinand, will do so with the help of their PLAY code which stands for: P - Play with your kids.Understand what they play and why. L - Learn about family controls. Visit www.askaboutgames.com for simple guides. A - Ask what your kids think. Discuss ground rules before setting restrictions. Y - Set restrictions that work for your family. The aim of the campaign is to empower care givers to manage play in the way that works for their families, as well as demonstrating that as an industry we take our responsibility to all our players seriously. The campaign launched today and there will be activities running throughout the year. Visit www.askaboutgames.com to find out more.
Read full article
How much does new gaming technology require developers to learn new skills?
Summary
Games technology has always been evolving and learning new skills has always been a prerequisite for games industry professionals. Since the smartphone and tablet explosion, in recent years cross-platform accessibility has become a major theme within game development. On top of this comes the continued evolution in next gen console hardware, 4k gaming and VR. With such exponential development, how can we be sure the skills keep up? Perhaps surprisingly, despite its continued evolution core skills tend not to change that much within games. Even for the newest, cutting edge tech areas such as VR, the core code-base is still built on object oriented programming and hasn't moved far away from C++ and C# for some time. On the art side there is demand for assets and environments created using Physics Based Rendering (PBR) and again these skills are fully transferrable. When it comes to software, Max, Maya and Photoshop have also been prolific for a long time. Of course keeping up to date with the latest versions of software is important so it's always appropriate to seek out training to keep your skills sharp. Without the need for a step-change in re-skilling, what's the best way to keep your skills relevant? We find it's not so much about the core skills but the context of deployment that has taken precedence. For example there is a high demand for engine specific experience across disciplines, in particular UE4 and Unity because the integration of art assets and gameplay features is so heavily reliant on the power and functionality of the engine.  So what are the challenges for studios looking for talent? Put simply, the sheer power of the new tech has lifted the lid on making games bigger and better. While the code-base stays broadly the same, what has changed significantly is the size and scale of pipelines alongside an increase in storage capability. This has paved the way for the likes of Microsoft's Xbox One X revealed at E3, claiming to be the world's most powerful console with true 4K graphics and 40% more power than any rival. Where once the ambition of the studio might have hit a ceiling, with the right budget devs now have the option to deploy resource upon resource to reach new heights in creating immersive experiences – the sky's the limit. A bigger challenge for the larger devs now is where to draw the line on features and detail to constrain the team sizes and keep the balance of production versus release-cycle in check.  The effect for studios acquiring talent is a continued squeeze on the experienced market with those who can hit-the-ground running in higher demand than ever across all disciplines. High-achieving grads with up-to-date skills are always welcomed in to the industry, but studios increasingly need to attract established games professionals to be able to fully utilise their tech and apply their expertise of the dev lifecycle. New tech is both exciting and powerful for developers and although it doesn't demand a re-invention of skills, the gap between supply and demand looks set to widen at least in the short term. This is a familiar cycle for developers and recruiters and a lag between innovation and an up-skilled workforce is perhaps inevitable. The games industry has always overcome these skills gaps over time and for us, it's all part of the enjoyment of recruiting for this inspiring, cutting-edge market.     
Read full article

Contracting in the games industry: The next step for you?
Summary
Many of us have dreamed of becoming our own boss at some stage in our career, and the transition from permanent worker to freelance contractor is an exciting journey to make.Our Contracts Manager, Simon Pittam, spoke to us about moving into the contracting world of the games industry.  The industry is increasingly seeking out contractors to help fill skills gaps and meet deadlines ahead of new releases. The games industry is very project-driven and more companies than ever are coming to us and asking for freelancers to cover specific work for periods where they're short-staffed or to help meet an urgent milestone. They typically want to add a skilled resource for a specific period of time - which can be anything from a day to up to 12 months - without adding them to the permanent headcount.Getting started To break through in the contracting world, you need some experience, skills, a strong CV and an even better portfolio. Whether you're an artist, animator or a coder, you need to be able to showcase your best work to clients in order to stand out and show what you can bring.There's nothing to hold you back from becoming a contractor in games. If you're already experienced and working in a permanent position then you can certainly move into a contracting role where there is market demand. It's all about finding the right opportunity, so shop around for something that really appeals.What to expect Contractors are informed of the start and end date of a project before taking on the work but we do find some companies extend contracts beyond this. As with any job application your agency with speak to you about your skills, what you are looking for and give you information about the role and studio before submitting your CV to the client. Don't be surprised if after a couple of Skype interviews you are asked to start on Monday! The turnaround from application to starting can be very fast.Let's talk about money The pay rate is typically daily for contractors as opposed to an annual salary so you'll want to do some maths around what you need. Also bear in mind as a contractor you won't get paid for holidays, so some of this higher rate is to reflect this.As you're not on the payroll of the employer directly you can choose to operate as your own limited company or be paid via an umbrella company. Here at Amiqus we can talk to you about how this works. The work you do is submitted via a timesheet on a weekly basis and the hours and days soon add up. What makes contracting so attractive? From a client perspective, contractors are brilliant for creating a flexible team, meeting short-term hiring needs, staying agile as a business and of course experienced contractors can often come in and hit the ground running with minimal training. For candidates, contracting is a great career-option for many within the industry offering huge flexibility in roles and allowing you to pick and choose the projects you work on. It can give you exposure to a large number of companies and games and allows you to really take charge of where your career heads. It's also brilliant for picking up new skills across different platforms or emerging tech such as virtual reality. If you're looking for variety, contracting could be a perfect fit.How can Amiqus help? Amiqus began supplying contractors to the games industry back in 2007 and since then we've seen significant growth in this business model. We work closely with studios to help them appreciate the benefits of hiring contractors, and the processes we have in place to make things as simple as possible for everyone involved from interview to getting paid.We're on-hand for advice throughout your contract too, getting to know many of our contractors well and placing them time after time into new opportunities throughout their careers. We're always looking for talented contractors to place in some of the world's leading games companies. If you're ready to make the move or simply want to speak more about the opportunities available, get in touch with us.
Read full article

How to make your mark in the games industry
Summary
Digital distribution means games now have a bigger audience than ever before, and the industry is only going to get bigger. With more growth predicted this year and new technology creating exciting new developments for games, it's an incredible time to get involved. So how do you start your career in the industry? While there are universities offering specific games courses and qualifications, programming experience is always going to be a great starting point for developers. There are various tools you can use to hone your craft (GameMaker and Unity are just two), but if you're committed to making games, there's no better way to test your skills than by trying to put together a game yourself. Even if you're hoping to work in a more creative part of the games industry, learning the basics of coding can be invaluable in helping to understand the nuances of the industry and will allow you to communicate with your coder peers. If you're not a creative or a coder, other ways into the industry exist in areas as diverse as QA and test, production, community management, marketing, localisation or customer support. The broader reach of games means there are many supporting roles that help bring these games to market in new ways. Getting that first break into the industry can be a challenge, but you can demonstrate your passion and commitment to the industry through social media involvement, blogs and contribution to forums. Game developers love to see candidates who are dedicated to the games industry in their own time. For those who are looking to work in graphics and imaging, get a handle on Photoshop, Illustrator, Flash, HTML5 and any other programmes you might need to have in your arsenal. Make sure all of these skills and examples of work shine through in your portfolio – and then come talk to us to help get the ball rolling!
Read full article

Stats for the creative industries sector - June 2016
Summary
The Department of Culture, Media and Sport has released employment statistics for the creative industries sector. Here are some of the highlights from the June 2016 report. Summary The number of jobs in the Creative Industries (including both creative and support jobs), increased by 3.2 per cent between 2014 and 2015 to 1.9 million jobs. This was an increase of 19.5 per cent since 2011. Total jobs in the Creative Economy across the UK has increased by 5.1 per cent between 2014 and 2015 (2.8 million to 2.9 million jobs) and by 19.6 per cent since 2011. In 2015 there were 2.0 million jobs in Creative Occupations, a 4.9 per cent increase since 2014 and 19.2 per cent higher than 2011. These increases compare with a 2.0 per cent increase in the total number of jobs in the wider UK economy between 2014 and 2015, and 6.3 per cent increase since 2011. Geographic distribution by region The Creative Industries accounted for 1 in 17 (5.8 per cent) of all jobs in the UK in 2015. It ranged from 1 in 30 jobs (3.2 per cent) in North East to 1 in 8 jobs (11.5 per cent) in London. Almost a third (30.8 per cent) of Creative Industries jobs were based in London. In 2015, across the whole of the UK, around 1 in 11 jobs (9.0 per cent) were in the Creative Economy. This ranged from 1 in 18 jobs (5.5 per cent) in Northern Ireland to 1 in 6 jobs (16.4 per cent) in London.These were all similar to last year.1.3 Qualifications More than half (59.9 per cent) of jobs in the Creative Industry in 2015 were filled by people with at least a degree or equivalent, compared to 32.7 per cent of all jobs in the UK. In 2015, 1 in 11 jobs in the UK held by graduates was in the Creative Industries. Between 2014 and 2015, there was an increase of 24,000 (2.2 per cent) in the number of jobs in the Creative Industries held by individuals with at least a degree or equivalent. Across all industries in 2015, 62.5 per cent of jobs in Creative Occupations were filled by someone who had at least a degree or equivalent. Gender The Creative Economy and Creative Industries employ a lower proportion of women than the wider UK economy. In 2015: 37.2 percent of jobs in the Creative Industries were filled by women. 36.1 per cent of jobs in the Creative Economy were filled by women. 47.1 per cent of jobs in the UK as a whole were filled by women. Ethnicity In Creative Industries in 2015, 11.4 per cent of jobs were filled by BAME (Black and Minority Ethnic) workers. The number of BAME workers in the Creative Industries increase by 7.0 per cent between 2014 and 2015 (43.9 per cent since 2011), compared with a 2.8 per cent (17.9 per cent since 2011) increase for White workers in the Creative Industries. Of all jobs in the Creative Economy in 2015, 10.9 per cent were filled by BAME workers, a similar level to the UK economy (11.3 per cent). Since 2011, there was a 38.2 per cent increase in the number of BAME group jobs in the Creative Economy. The increase for the White group was 18.5 per cent. Socio-Economic Class In 2015, 91.8 per cent of jobs in the Creative Economy were done by people in more advantaged socio-economic groups (NS-SEC 1-4), compared to 66.0 per cent of jobs in the wider UK economy. More advantaged groups made up 91.9 per cent of jobs in the Creative Industries.  
Read full article