SPECIALEFFECT ONE SPECIAL DAY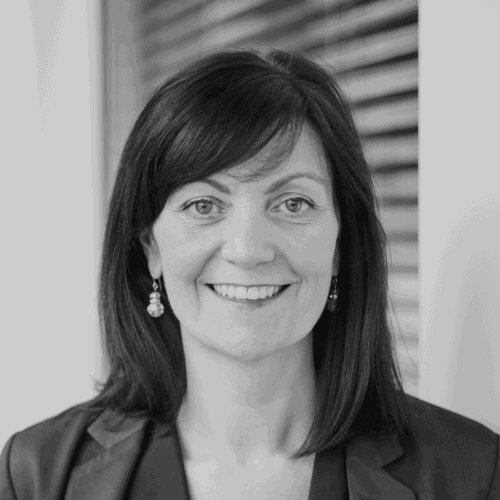 our consultant managing the role

By Liz Prince
Boss Lady
Send me a message
JOIN US IN SUPPORTING THIS BRILLIANT FUNDRAISER
Amiqus is amongst many games industry names who are uniting behind the SpecialEffect charity for the annual One Special Day fundraising campaign.
We are delighted that our very own Will Hudson is undertaking something of a painful (for him!) challenge to raise money for the charity. An ardent and lifelong Liverpool FC supporter, Will pledged to wear an Everton shirt earlier this week if he raised over £1,000 for SpecialEffect. He raised over that amount and duly wore the 'Shirt of Hurt'. But it didn't stop there, with Will also promising to don a Manchester United shirt on Thursday too. Stay posted for pics! And please do contribute to his Just Giving fundraiser if you can - https://www.justgiving.com/fundraising/will-hudson1.
Elsewhere in the industry, there's a variety of fundraising initiatives and studio events taking place in support of One Special Day. Staff at companies including Electronic Arts, King, Third Kind Games, SEGA Hardlight, Lucid Games, Xbox, Sumo Group, Playstation London, Hutch Games, Curve and many more are looking forward to pub and studio quizzes, auctions, streams, game jams, cycle rides, runs, swims and walks and more.
At the heart of the campaign is the opportunity for gamers to raise money for the charity by purchasing and playing qualifying titles from the partner companies, who will donate some or all of the resulting revenue from the day. A wide range of titles will be available through both the One Special Day Steam Promotion, running from October 6th-9th, and the Mobile Promotion on One Special Day itself at https://bit.ly/OSDmobile.
The support of over 90 partners – and their communities – will help the thousands of people with disabilities every year who ask for the charity's assistance.
SpecialEffect's teams of therapists and technical specialists provide assessments and customised technology loans to help bring joy into the lives of people with disabilities. In turn, the charity pass on what they learn to help hardware and software developers make their products and games easier to use for as many people as possible all over the world.It is an incredible and hardworking charity – and one that Amiqus is very happy to support.
Find out more about One Special Day at www.onespecialday.org.uk
--relatedposts-postpage
Read more...

EQUAL PAY DAY: TIME TO MAKE FLEXIBLE WORKING THE DEFAULT?
Summary
Today (November 22nd) is the day when, because of the gender pay gap, women overall in the UK stop being paid compared to men. This means:At the current rate of change, the gender pay gap won'
Read full article



Unlocking A Complicated Industry
Summary
The Value of Working with a Games Recruitment Agency There has been a lot of sad news recently about redundancies and restructuring within the industry, and our thoughts go out to
Read full article


Navigating Redundancy in the Video Games Industry: 7 Essential Tips
Summary
Facing redundancy can be daunting. I'll cut to the chase with my top tips to help you navigate this situation: Take Your Time to Reflect and Regroup: In the midst of a career trans
Read full article


DEVELOP:BRIGHTON: WHAT A GREAT FEW DAYS! (AND ANOTHER AWARD FOR THE TEAM!)
Summary
The Amiqus team has just about recovered from a super busy and exciting few days in Brighton for the Develop Conference and Awards. The icing on the cake for us was picking up the
Read full article


How to Stand Out From The Crowd - Landing That Job
Summary
We're often asked by candidates about how they can stand out during the job application process. With over 20 years of experience as a specialist games recruiter, we've got an arsenal of killer
Read full article



4 DAY WEEK GLOBAL TRIAL RESULTS – IS THIS THE FUTURE OF WORK?
Summary
Results from the world's largest four-day week trial have been published, with most participating companies deciding to continue with this new way of working, with productivity, business perform
Read full article


A Recommended Approach To Offering A Role
Summary
What's The Best Way To Offer A Role? The 'war for talent' is well documented, and undoubtedly we are working within a candidate-led market which is set to continue into 2023 and beyon
Read full article


Beauty Brand Dove Launches Video Games Diversity Initiative
Summary
Dove has teamed up with Epic Games, the Women in Games organisation and studio Toya on a campaign to tackle the representation of women in games, and to support girls with self-esteem educatio
Read full article

--relatedjobs-nosvg
Related Jobs
Looking to grow your
career in recruitment?
Perhaps you're already successful in your recruitment career but thinking about a new challenge.
Or maybe you've had some experience of recruitment but are looking for a more supportive, quality-driven environment.
Whatever the case, now's your chance to take the next step. Come and work for us!
Tell me more