THIS IS WHAT I #CHOOSETOCHALLENGE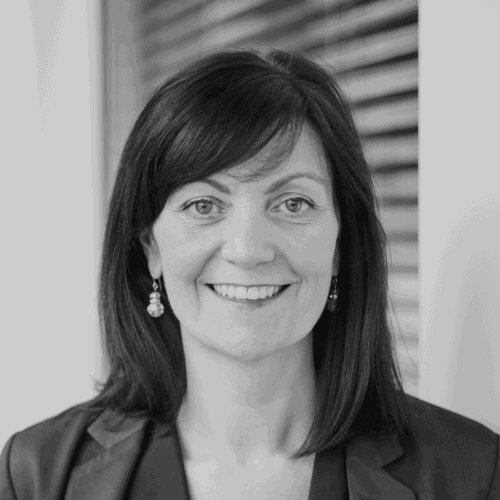 our consultant managing the role

By Liz Prince
Boss Lady
Send me a message
The theme of this year's International Women's Day is #ChooseToChallenge. In the words of the organisation behind this brilliant initiative, a challenged world is an alert world.
In the context of gender bias and inequality, it's important for us all to continually challenge behaviour and attitudes that are unhelpful and potentially damaging to our collective effort in creating a more inclusive and welcoming environment for women.
To anyone who is experiencing any kind of harassment, the #ChooseToChallenge message couldn't be more appropriate. But for anyone – male or female - witnessing it in their workplace, the message is just as important, if not more so. If we are to create safe, welcoming environments for female talent within the games industry, it is the responsibility of every single person working in the business to step up, support co-workers – and continue to challenge.
For my part, I want to call out and highlight some behaviours that perhaps people don't always think are a problem, things that can make women feel uncomfortable and we don't always know what to do. How should we react? I'm talking about things like the tone of emails to women, how they're addressed – things that may be considered 'small' or insignificant, but that actually have a cumulative impact on overall attitudes to women in the workplace (and elsewhere).
If you're aware of the Everyday Sexism Project that was launched by writer Laura Bates a few years back, you'll understand what I mean. The initiative aimed to raise awareness of the things that happen to women every day including those things that have become normalised, small things – micro-behaviours, if you like – that serve to undermine women and young girls. From supermarkets having separate sections for boys' and girls' toys and pink razors being sold for 'ladies'; to professional women being on the receiving end of 'mansplaining' in the workplace – the campaign has made huge strides in highlighting what is unacceptable in today's modern society.
But, while the supermarkets and fashion stores have mostly reconsidered their strategies, there are still many examples of 'everyday sexism' we see in the workplace, all the time. And I can give you recent real-life examples experienced by two women in our team.
Our work as recruiters means that we spend a lot of time connecting and communicating with people via LinkedIn. A recent exchange between one of our team and a potential candidate saw him telling her she "has a beautiful name", with the message becoming increasingly flirtatious (from his side) thereafter - and resulting in him trying to follow her on Instagram (her personal account).
Another member of our team was told by a potential candidate that he'd taken all morning to draw a picture of her from her LinkedIn profile – and had loved spending the few hours looking at her..
We are supposed to find it funny and flattering – if we don't we are uptight and rude...
Neither of these incidents caused direct harm but are they appropriate ways to talk to a recruitment professional? Absolutely not. Would they have happened to a male colleague, I suspect not. It shouldn't be up to a woman in the Games industry to highlight this sort of behaviour as unacceptable, it should be understood by everyone.
Within the games industry – as in the rest of the workplace, and society in general – we must #ChooseToChallenge all attitudes and behaviours that undermine women and young girls. Of course, we continue to stand firm and united in condemning and fighting injustices and wrong doings when it comes to serious incidents of bullying, sexual harassment and inequality in the workplace. But I also #ChooseToChallenge the 'everyday sexism' that continues to blight our industry and beyond. I urge everyone to do the same – and make it an ongoing consideration of the way that we communicate and act towards women. Because eliminating these 'small' things really will make a BIG difference…
--relatedposts-postpage
Read more...

EQUAL PAY DAY: TIME TO MAKE FLEXIBLE WORKING THE DEFAULT?
Summary
Today (November 22nd) is the day when, because of the gender pay gap, women overall in the UK stop being paid compared to men. This means:At the current rate of change, the gender pay gap won'
Read full article



Unlocking A Complicated Industry
Summary
The Value of Working with a Games Recruitment Agency There has been a lot of sad news recently about redundancies and restructuring within the industry, and our thoughts go out to
Read full article


Navigating Redundancy in the Video Games Industry: 7 Essential Tips
Summary
Facing redundancy can be daunting. I'll cut to the chase with my top tips to help you navigate this situation: Take Your Time to Reflect and Regroup: In the midst of a career trans
Read full article


DEVELOP:BRIGHTON: WHAT A GREAT FEW DAYS! (AND ANOTHER AWARD FOR THE TEAM!)
Summary
The Amiqus team has just about recovered from a super busy and exciting few days in Brighton for the Develop Conference and Awards. The icing on the cake for us was picking up the
Read full article


How to Stand Out From The Crowd - Landing That Job
Summary
We're often asked by candidates about how they can stand out during the job application process. With over 20 years of experience as a specialist games recruiter, we've got an arsenal of killer
Read full article



4 DAY WEEK GLOBAL TRIAL RESULTS – IS THIS THE FUTURE OF WORK?
Summary
Results from the world's largest four-day week trial have been published, with most participating companies deciding to continue with this new way of working, with productivity, business perform
Read full article


A Recommended Approach To Offering A Role
Summary
What's The Best Way To Offer A Role? The 'war for talent' is well documented, and undoubtedly we are working within a candidate-led market which is set to continue into 2023 and beyon
Read full article


Beauty Brand Dove Launches Video Games Diversity Initiative
Summary
Dove has teamed up with Epic Games, the Women in Games organisation and studio Toya on a campaign to tackle the representation of women in games, and to support girls with self-esteem educatio
Read full article

--relatedjobs-nosvg
Related Jobs
Looking to grow your
career in recruitment?
Perhaps you're already successful in your recruitment career but thinking about a new challenge.
Or maybe you've had some experience of recruitment but are looking for a more supportive, quality-driven environment.
Whatever the case, now's your chance to take the next step. Come and work for us!
Tell me more