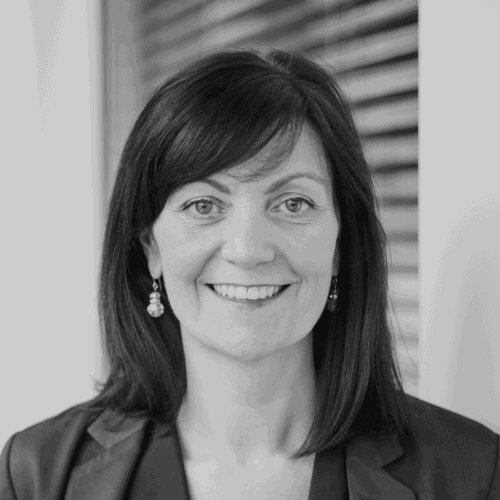 our consultant managing the role

By Liz Prince
Boss Lady
Send me a message
What special skills do employers look for when hiring for roles on VR projects and how risky is it to skill up in those areas considering the longevity of VR is still unknown?
The global VR & AR market was valued at around $3 billion in 2016 and in just one year it grew to $7 billion. The demand for VR & AR skills has followed this upward trend and will continue to as the industry grows to a projected of value of $92 billion by 2025. There is an entrepreneurial spirit in the space with many industry vets channelling their experience into setting up new VR & AR ventures.
VR has been on the scene longer than AR but there is space for both to exist. A UK study found that 50% of respondents thought owning a VR device was fairly or very appealing. A virtual reality headset presents many uses – training for the military, treating PTSD, and helping sportsmen and women refine their techniques. And the needs that VR cannot meet are where AR comes in. With the ability to overlay virtual objects on the real-world environment, augmented reality has strong prospects for meeting navigation needs and propelling immersive learning in the classroom.

On the surface of it, new skills do not appear necessary, core VR code- base is built on the most in-demand areas such as C+, C# and Unity. Art assets and environments created using Physics Based Rendering are also not unique to VR, but we are now seeing demand for candidates who have gained VR experience, either through employment or at University. Employers are starting to look for the context of deployment rather than skills alone – so effectively VR itself is becoming a skill. It's early days and many specialist abilities needed to address the unique challenges of VR are still in formation. So what are employers looking for when hiring for gameplay jobs today?
PROBLEM SOLVING
A key ingredient is problem solving skills. Candidates with a leaning toward methodical, mathematical or experimental thought processes are of great interest to studios facing new challenges. The enhanced physicality of the gameplay interaction and multitude of visual configurations makes rendering images without blurring a major challenge. Achieving sufficient speed for a seamless VR experience increases demand both from an artistic and a technical perspective and optimising the efficiency of the code base is of critical importance. These features point to an evolving trend that the disciplines of creative and tech are growing closer together when it comes to VR.
This new level of granularity in the interdependence of image and code has led to employers demanding stronger visual evidence in portfolios when hiring. Programming jobseekers can typically evidence their skills by showing source code excerpts, however when it comes to VR, studios want to see the impact of the code on the in-game visuals. On the art side, managers not only want to see the right quality models and artwork but how artists have technically integrated their assets into the game engine. Portfolios need to be comprehensive enough to demonstrate these fully rounded skills, showing an understanding of how they will cope with the additional demands of VR.
SENSE SHIFTING
As a game experience becomes more immersive, so the role of the senses shifts from the everyday. The VR headset reframes vision and removes real world touch so that the compensatory instincts kick in, particularly hearing. This means that audio, which has always played a key role in games, has an even deeper level of contribution to make to the VR experience. We have seen an increase in the demand for audio programmers in particular. Now that a player can turn toward or away from the source of a sound, the impact of even the smallest nuance in ambient sound will play a major role in sustaining the level of immersion. Once again a solid portfolio and showreel should demonstrate the level of detail and finesse VR requires and hirers seek standards above the ordinary.
Another focus area is UI skills. The traditional thumb oriented handset is not available in VR and while this rewrites the design rulebook on menu access and selections, user interaction requires a higher level of intuitiveness to avoid confusion. Getting lost in virtual menus or physically knocking things over in reality is a no-no. Gameplay interactions have a new dimension of consequence – in fact pretty much every consideration in a '2D' game is amplified exponentially in VR. To a large extent, the level of specialism a hirer is looking for depends on the size of the studio and what scope of project they're working on. Some are looking for knowledge of a specific headset, others are happy with art or coding generalists, and some need the aforementioned tech- creative hybrid to bridge the two.

DURABILITY OF VR
One of the threats to growth that have been levelled at VR is that the level of immersion could potentially cut-out any interactions beyond the headset, making the VR experience an engaging but lonely pursuit. This has already been countered by the likes of vTime, developer of a VR social network that allows anyone, anywhere to spend quality time with family and friends in virtual reality. For vTime, VR has social connection at the core, aiming for participants to enhance people's experiences of their relationships.
In recent years the market has seen a continued rise in demand for VR skills both in and outside of games. This is reflected in the growth in VR titles being brought to market, but it's worth noting that this has been a steady stream of releases rather than an explosion. Whatever the reason, if there is no 'bubble' to burst and market confidence grows gradually, the outlook from the commercial bedrock of VR looks strong. There is an entrepreneurial spirit in the space with many industry veterans channeling their experience into setting up new VR ventures. Despite the inevitable naysayers it remains an exciting, innovative space for a career in games.
FIND A GAMES PROGRAMMER ROLE WITH AMIQUS
Do you have a passion for games development? Whether you're currently working in the industry or are curious about where a job in games development could take you, we're here to help. Take a look at our latest job vacancies or sign up to receive personalised job alerts so that you don't miss out on any of our great opportunities.

--relatedposts-postpage
Read more...

EQUAL PAY DAY: TIME TO MAKE FLEXIBLE WORKING THE DEFAULT?
Summary
Today (November 22nd) is the day when, because of the gender pay gap, women overall in the UK stop being paid compared to men. This means:At the current rate of change, the gender pay gap won'
Read full article



Unlocking A Complicated Industry
Summary
The Value of Working with a Games Recruitment Agency There has been a lot of sad news recently about redundancies and restructuring within the industry, and our thoughts go out to
Read full article


Navigating Redundancy in the Video Games Industry: 7 Essential Tips
Summary
Facing redundancy can be daunting. I'll cut to the chase with my top tips to help you navigate this situation: Take Your Time to Reflect and Regroup: In the midst of a career trans
Read full article


DEVELOP:BRIGHTON: WHAT A GREAT FEW DAYS! (AND ANOTHER AWARD FOR THE TEAM!)
Summary
The Amiqus team has just about recovered from a super busy and exciting few days in Brighton for the Develop Conference and Awards. The icing on the cake for us was picking up the
Read full article


How to Stand Out From The Crowd - Landing That Job
Summary
We're often asked by candidates about how they can stand out during the job application process. With over 20 years of experience as a specialist games recruiter, we've got an arsenal of killer
Read full article



4 DAY WEEK GLOBAL TRIAL RESULTS – IS THIS THE FUTURE OF WORK?
Summary
Results from the world's largest four-day week trial have been published, with most participating companies deciding to continue with this new way of working, with productivity, business perform
Read full article


A Recommended Approach To Offering A Role
Summary
What's The Best Way To Offer A Role? The 'war for talent' is well documented, and undoubtedly we are working within a candidate-led market which is set to continue into 2023 and beyon
Read full article


Beauty Brand Dove Launches Video Games Diversity Initiative
Summary
Dove has teamed up with Epic Games, the Women in Games organisation and studio Toya on a campaign to tackle the representation of women in games, and to support girls with self-esteem educatio
Read full article

--relatedjobs-nosvg
Related Jobs
Looking to grow your
career in recruitment?
Perhaps you're already successful in your recruitment career but thinking about a new challenge.
Or maybe you've had some experience of recruitment but are looking for a more supportive, quality-driven environment.
Whatever the case, now's your chance to take the next step. Come and work for us!
Tell me more