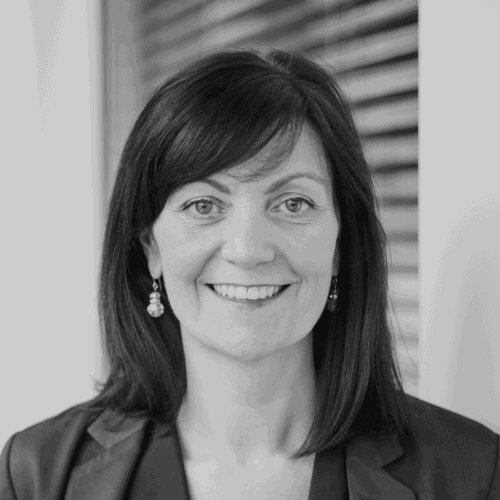 our consultant managing the role

By Liz Prince
Boss Lady
Send me a message
WHAT a milestone for this amazing team. Our 20th industry award for recruitment services to the Games Industry. A bit of a journey to say the least!
We've been nominated for awards each year since starting out, alongside our peers in other specialist recruitment agencies who have been smashing it as long as we have. No word of a lie, it was a strange place to be as a recruiter back in those days.

I joined the Amiqus business in 2005 and I remember being excited about our nomination that year at the Develop Awards - but was a bit floored when the recruitment category was boo'd like a Pantomime villain! I remember coming away from that night wondering why recruitment was so undervalued in the games industry and determined to be part of something that could help to change that perception.
Our philosophy at Amiqus has always remained the same – to demonstrate the value we can bring, do things with honesty and integrity, and be an example. And that's stood us in good stead. I hope over the years that we've proved to the industry that we're here for the long haul, we're here to invest in people and the sector, and to give our time and energy to its well-being and growth.
Fast forward four years after that strange 'pantomime' night... In 2009 we were honoured with our first award, a Develop Award, and this time the room stood for us, clapping for our success. I remember that with goosebumps and knew then that we were heading in the right direction.
We have always wanted to do business with people who share the same values and over the years have chosen to surround ourselves with companies and people who feel the same way. People like Lisa, Stu and Darrell from Mimram, Fiona and James from ThinkinCircles, the teams at UKIE, Raise the Game, APSCo andTIGA, The Special Effect team, and all of our trusted advisers and partners. We couldn't do any of this without you and we're so grateful for your support and friendship.
To the clients who choose to work with us and value us as we value you, our biggest thanks. It's a privilege to support you and to watch you grow. To candidates who choose us to assist in their next big step, or in some cases every step in their career, thank you. You're our lifeblood and we appreciate your trust more than you will ever know.
To everyone we have grown to know and love in this industry - too many to shout out, but you know who you are - you're our rocks and we appreciate everything you do to develop the games industry every day. And finally, to the team who are now the proud and deserving owners of 20 awards for recruitment services to Games – you're all I could ever have asked for in a team and you have done everything possible to change the way this industry thinks about recruiters, and rightly so. Your passion and professionalism, your warmth and relationship building, your desire to get a genuine win for everyone involved in every situation - you're an inspiration, valued by so many, and I couldn't be more grateful to you for all you do.
Award number 20 = achievement unlocked. Here's to the next level :-)
--relatedposts-postpage
Read more...

EQUAL PAY DAY: TIME TO MAKE FLEXIBLE WORKING THE DEFAULT?
Summary
Today (November 22nd) is the day when, because of the gender pay gap, women overall in the UK stop being paid compared to men. This means:At the current rate of change, the gender pay gap won'
Read full article



Unlocking A Complicated Industry
Summary
The Value of Working with a Games Recruitment Agency There has been a lot of sad news recently about redundancies and restructuring within the industry, and our thoughts go out to
Read full article


Navigating Redundancy in the Video Games Industry: 7 Essential Tips
Summary
Facing redundancy can be daunting. I'll cut to the chase with my top tips to help you navigate this situation: Take Your Time to Reflect and Regroup: In the midst of a career trans
Read full article


DEVELOP:BRIGHTON: WHAT A GREAT FEW DAYS! (AND ANOTHER AWARD FOR THE TEAM!)
Summary
The Amiqus team has just about recovered from a super busy and exciting few days in Brighton for the Develop Conference and Awards. The icing on the cake for us was picking up the
Read full article


How to Stand Out From The Crowd - Landing That Job
Summary
We're often asked by candidates about how they can stand out during the job application process. With over 20 years of experience as a specialist games recruiter, we've got an arsenal of killer
Read full article



4 DAY WEEK GLOBAL TRIAL RESULTS – IS THIS THE FUTURE OF WORK?
Summary
Results from the world's largest four-day week trial have been published, with most participating companies deciding to continue with this new way of working, with productivity, business perform
Read full article


A Recommended Approach To Offering A Role
Summary
What's The Best Way To Offer A Role? The 'war for talent' is well documented, and undoubtedly we are working within a candidate-led market which is set to continue into 2023 and beyon
Read full article


Beauty Brand Dove Launches Video Games Diversity Initiative
Summary
Dove has teamed up with Epic Games, the Women in Games organisation and studio Toya on a campaign to tackle the representation of women in games, and to support girls with self-esteem educatio
Read full article

--relatedjobs-nosvg
Related Jobs
Looking to grow your
career in recruitment?
Perhaps you're already successful in your recruitment career but thinking about a new challenge.
Or maybe you've had some experience of recruitment but are looking for a more supportive, quality-driven environment.
Whatever the case, now's your chance to take the next step. Come and work for us!
Tell me more