Unlocking A Complicated Industry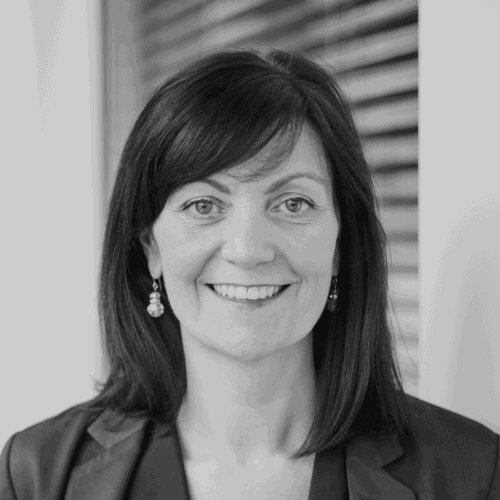 our consultant managing the role

By Liz Prince
Boss Lady
Send me a message
The Value of Working with a Games Recruitment Agency
There has been a lot of sad news recently about redundancies and restructuring within the industry, and our thoughts go out to all those affected. For those studios who are still expanding or restructuring their businesses, working with a specialist recruitment agency can bring many benefits, particularly during a time of flux and change within the sector.
One of the primary advantages of partnering with a specialist recruitment agency lies in its understanding of the nuances of the market. An agency with many years of experience in the industry will recognise the sector's dynamics, trends, and unique job requirements. This expertise allows an agency to provide invaluable market insights and guidance to both job seekers and studios who are looking to hire, even in challenging economic times.
A good recruitment agency will have an extensive network within the industry, maintaining relationships with everyone from devs to studio heads. This means that the recruitment specialists are able to guide studios to their next key hire, probably someone who otherwise wouldn't have visibility of your studio or roles. This brings us to our next point…
The roles required in the games industry are diverse, from game developers and designers to marketers and community managers. An experienced recruitment agency understands these varied roles and can match candidates accordingly. A personalised approach results in better matches, particularly for candidates who may not be actively looking for a role but would be valuable additions to your team.
Plug and Play - Scalability
Recruitment is time-consuming and resource intensive, especially in times of peak hiring. When time-to-market is crucial, a streamlined hiring process is essential and working with an agency can significantly expedite the hiring process while allowing you to continue to focus on your core business, particularly important during a time when resources might be tight. This benefits jobseekers as well, as they can expect faster responses and feedback from prospective employers, ensuring your employer brand is not negatively impacted by a poor candidate experience.
Equity, Diversity and Inclusion
EDI is important to many games studios, so your recruitment agency should align with your values in this area. Amiqus is proud to support Women in Games, Limit Break and other organisations and initiatives in this space. Our G Into Gaming initiative, created by Amiqus' Business Manager Liz Prince, aims to encourage more women and girls to consider a career in games, and then support them in their roles. Data suggests that, at best, only 30 per cent of those working in games are women – with 50 per cent of all gamers being women and girls, the industry should be more representative of our audience. Amiqus can work with studios to help them attract more women to their organisations.
If you would like to learn more about the benefits of working with a specialist recruitment agency, we would be delighted to arrange a call.
--relatedposts-postpage
Read more...

EQUAL PAY DAY: TIME TO MAKE FLEXIBLE WORKING THE DEFAULT?
Summary
Today (November 22nd) is the day when, because of the gender pay gap, women overall in the UK stop being paid compared to men. This means:At the current rate of change, the gender pay gap won'
Read full article



Navigating Redundancy in the Video Games Industry: 7 Essential Tips
Summary
Facing redundancy can be daunting. I'll cut to the chase with my top tips to help you navigate this situation: Take Your Time to Reflect and Regroup: In the midst of a career trans
Read full article


DEVELOP:BRIGHTON: WHAT A GREAT FEW DAYS! (AND ANOTHER AWARD FOR THE TEAM!)
Summary
The Amiqus team has just about recovered from a super busy and exciting few days in Brighton for the Develop Conference and Awards. The icing on the cake for us was picking up the
Read full article


How to Stand Out From The Crowd - Landing That Job
Summary
We're often asked by candidates about how they can stand out during the job application process. With over 20 years of experience as a specialist games recruiter, we've got an arsenal of killer
Read full article



4 DAY WEEK GLOBAL TRIAL RESULTS – IS THIS THE FUTURE OF WORK?
Summary
Results from the world's largest four-day week trial have been published, with most participating companies deciding to continue with this new way of working, with productivity, business perform
Read full article


A Recommended Approach To Offering A Role
Summary
What's The Best Way To Offer A Role? The 'war for talent' is well documented, and undoubtedly we are working within a candidate-led market which is set to continue into 2023 and beyon
Read full article


Beauty Brand Dove Launches Video Games Diversity Initiative
Summary
Dove has teamed up with Epic Games, the Women in Games organisation and studio Toya on a campaign to tackle the representation of women in games, and to support girls with self-esteem educatio
Read full article


Amiqus Wins 20th Award
Summary
WHAT a milestone for this amazing team. Our 20th industry award for recruitment services to the Games Industry. A bit of a journey to say the least! We've been nominat
Read full article

--relatedjobs-nosvg
Related Jobs
Looking to grow your
career in recruitment?
Perhaps you're already successful in your recruitment career but thinking about a new challenge.
Or maybe you've had some experience of recruitment but are looking for a more supportive, quality-driven environment.
Whatever the case, now's your chance to take the next step. Come and work for us!
Tell me more