Programmers - how to create a stand-out portfolio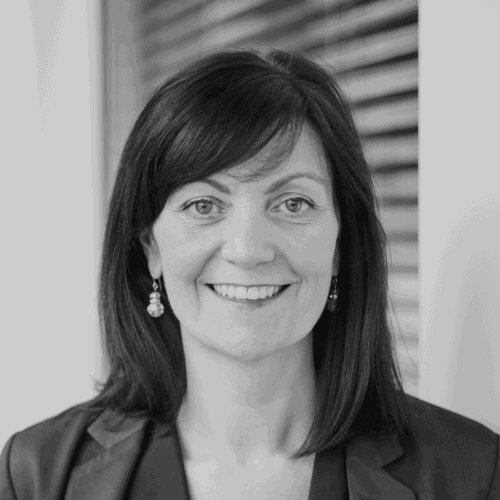 our consultant managing the role

By Liz Prince
Boss Lady
Send me a message
Whether you're just breaking into the industry or you're a seasoned professional, an up-to-date coding portfolio is really beneficial when it comes to securing your next programming job. A good portfolio shows off your skillset and lets employers see the great work and projects you've been involved in, highlighting technical skills that you can't always expand on in your CV. So with studio demand for coding portfolios increasing and developers looking for new ways to stand out from the crowd, what can you do to ensure your portfolio is the best it can be?
You can never have too much or too little experience to have a portfolio
The first step to perfecting your portfolio is simple: You need to have one. Just ask Will Hudson, an Amiqus Recruitment Consultant, who says, "You never know when you will be presented with an amazing opportunity for a new role, even when you're not looking for a job."
It's easy to think that you have too much or too little experience to put together a decent portfolio, however Liam Durkan, one of our Resource Consultants believes both graduates and those with years of experience in the industry should be continually building and reviewing their portfolio.
"For graduates it's very important to have a portfolio for studios and recruiters to use as a starting point to gauge skills and ability levels for someone who doesn't have any work experience at this stage of their career. For the more experienced programmers it's useful as we can see more about their skillset - for example, if you're a tech coder did you create tools or work on game engines?"
The portfolio is your opportunity to take stock of your work over the years and ensure your best and most interesting examples are kept in one place. Hiring managers are increasingly looking to the portfolio before the CV when looking for talent, so make sure yours is giving the best possible representation of your work.
Add detail to highlight your experience
The big advantage a portfolio gives you over and above a CV is that it allows you to show practical examples of your technical skills. It's also important to add detail on projects you've contributed to, how you tackled problems and what you learnt from particular experiences.
"It's great to see detailed portfolios with screenshots or videos and information about the project," says Liam. "This is useful for finding out more about the person themselves, including why they chose particular projects and what challenges they faced." "If you did something complicated which was out of your comfort zone but achieved a great result, then this is the place to mention it and show what you learned," adds Will. Links to an online CV and examples of your work (such as sample code) are welcome additions to any portfolio, but be sure to double check all your spelling and syntax is correct and working as it should.
Showcase your skills
It always pays to demonstrate your key programming skills, particularly those highly desirable ones such as C++, C# and your knowledge of game engines. Programmers should also keep up to date with the latest technology and trends in this ever-changing industry, regardless of how new or experienced you are. For example, at the moment we're particularly impressed by good looking portfolios that nod to new technologies such as virtual reality and cross platform tech such as Unity and UE4.
Will recommends keeping your project list current and being clear on your contribution to each game; "If we see a candidate who has worked on an amazing game which has been released but there is no evidence of it, it doesn't tell us what the candidate actually did," he says. "User experience is important too. I recommend giving a portfolio to someone who isn't used to reviewing work and seeing how easy it is for them to use and navigate through".
Like most job application tools, your portfolio should be tailored to the role you're applying for. Employers will likely skip less relevant projects or experience and will look for skillsets that directly match their positions, so don't be afraid to edit your portfolio when you apply for new roles. Recruiters and employers alike appreciate CVs and portfolios that are clear and concise, so a little editing goes a long way here.
"The portfolio is your chance to really show off your skills. If you've built a game engine, show it off! If you've built a backend network to highlight leaderboards and online multiplayer features, show it off! Hiring managers and recruiters want to be wowed when they open your portfolio" - Will Hudson
--relatedposts-postpage
Read more...

EQUAL PAY DAY: TIME TO MAKE FLEXIBLE WORKING THE DEFAULT?
Summary
Today (November 22nd) is the day when, because of the gender pay gap, women overall in the UK stop being paid compared to men. This means:At the current rate of change, the gender pay gap won'
Read full article



Unlocking A Complicated Industry
Summary
The Value of Working with a Games Recruitment Agency There has been a lot of sad news recently about redundancies and restructuring within the industry, and our thoughts go out to
Read full article


Navigating Redundancy in the Video Games Industry: 7 Essential Tips
Summary
Facing redundancy can be daunting. I'll cut to the chase with my top tips to help you navigate this situation: Take Your Time to Reflect and Regroup: In the midst of a career trans
Read full article


DEVELOP:BRIGHTON: WHAT A GREAT FEW DAYS! (AND ANOTHER AWARD FOR THE TEAM!)
Summary
The Amiqus team has just about recovered from a super busy and exciting few days in Brighton for the Develop Conference and Awards. The icing on the cake for us was picking up the
Read full article


How to Stand Out From The Crowd - Landing That Job
Summary
We're often asked by candidates about how they can stand out during the job application process. With over 20 years of experience as a specialist games recruiter, we've got an arsenal of killer
Read full article



4 DAY WEEK GLOBAL TRIAL RESULTS – IS THIS THE FUTURE OF WORK?
Summary
Results from the world's largest four-day week trial have been published, with most participating companies deciding to continue with this new way of working, with productivity, business perform
Read full article


A Recommended Approach To Offering A Role
Summary
What's The Best Way To Offer A Role? The 'war for talent' is well documented, and undoubtedly we are working within a candidate-led market which is set to continue into 2023 and beyon
Read full article


Beauty Brand Dove Launches Video Games Diversity Initiative
Summary
Dove has teamed up with Epic Games, the Women in Games organisation and studio Toya on a campaign to tackle the representation of women in games, and to support girls with self-esteem educatio
Read full article

--relatedjobs-nosvg
Related Jobs
Looking to grow your
career in recruitment?
Perhaps you're already successful in your recruitment career but thinking about a new challenge.
Or maybe you've had some experience of recruitment but are looking for a more supportive, quality-driven environment.
Whatever the case, now's your chance to take the next step. Come and work for us!
Tell me more